LIFE SCIENCE GALLERY
Nature's Network
Visitors are guided and made to walk through the exhibits from the basic unit of life, the cell to various systems of the human body, nutrition and environment. Exhibits on the dreaded disease AIDS, Eco systems, Bio-geochemical cycles, Food chain are displayed to create general awareness on preserving the nature-the need of the hour.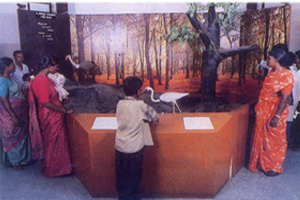 A community of organisms their physical environment acting as an ecological unit and the energy transfer are depicted.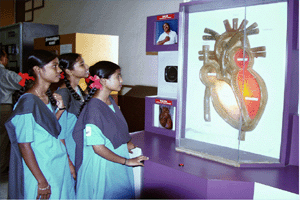 Our Heart The animated model of human heart explains the functioning of heart and heart diseases.