SCIENCE PARK
Science Park with interactive exhibits is a novel concept which provides a gateway to learn the basic principles of Science and Technology in a healthy, open-air and natural environment.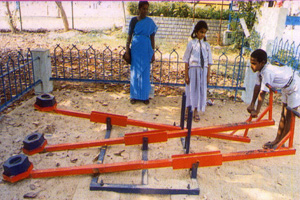 Leavers help in lighting large load with less effort. This mechanical advantage can be learned by operating the different levers.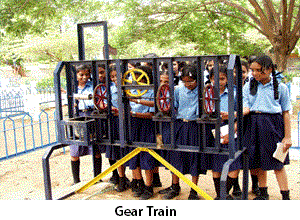 Gears are used to increase or decrease rotational speed. By operating the small and large gears visitors can order stand the mechanical advantage.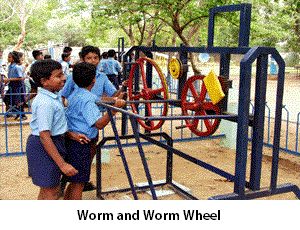 The worm and worm wheel arrangement is used for lifting heavy load with less effort.